Magical Night Sky Enamel Pin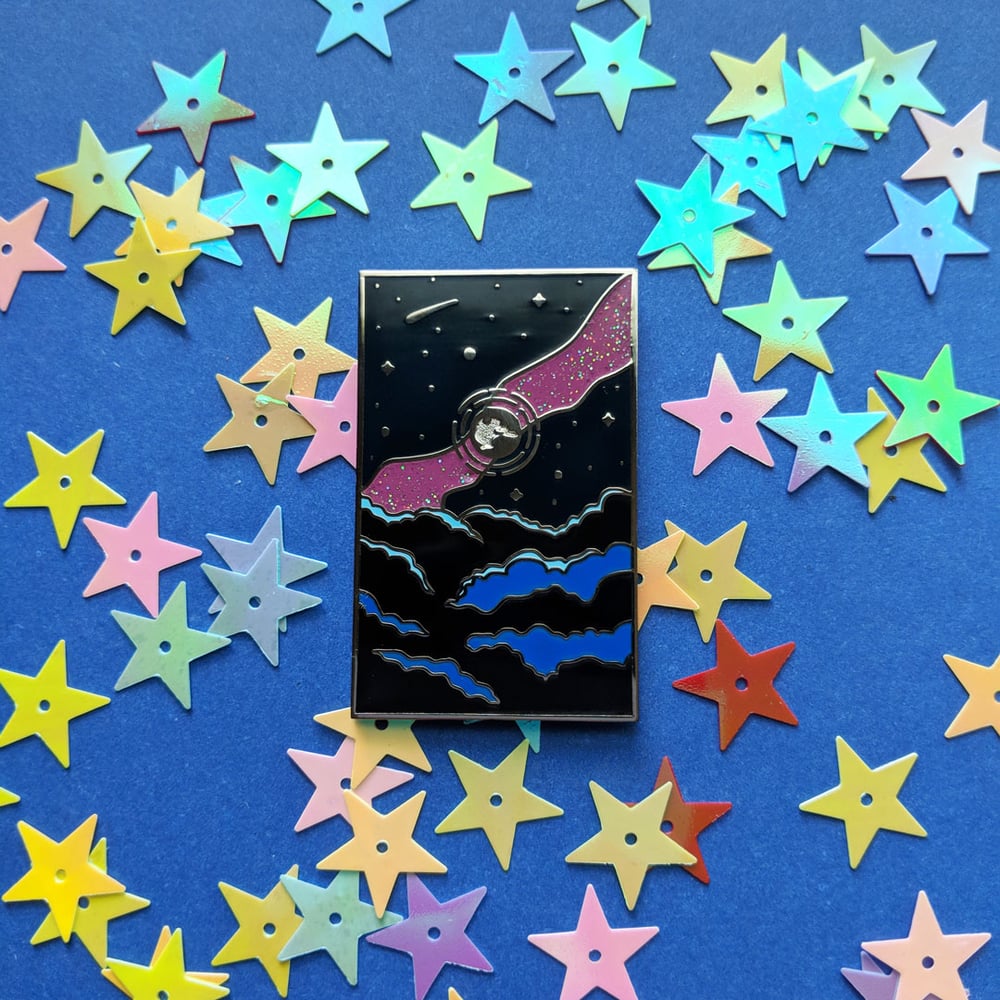 The Magical Night Sky hard enamel pin is directly translated from one of my pixel art pieces.
1.25 x 2 inches
Silver
Hard enamel
5 colors + glitter
Two posts + clutch
Backing card
Backstamp
Standard Grade: Little to no faults such as tiny air bubbles in the enamel, minor under fill, scratched enamel, and scratches on the metal.
B Grade: Flaws may be noticeable at first glance or closer inspection such as under-filled enamel and scratches.